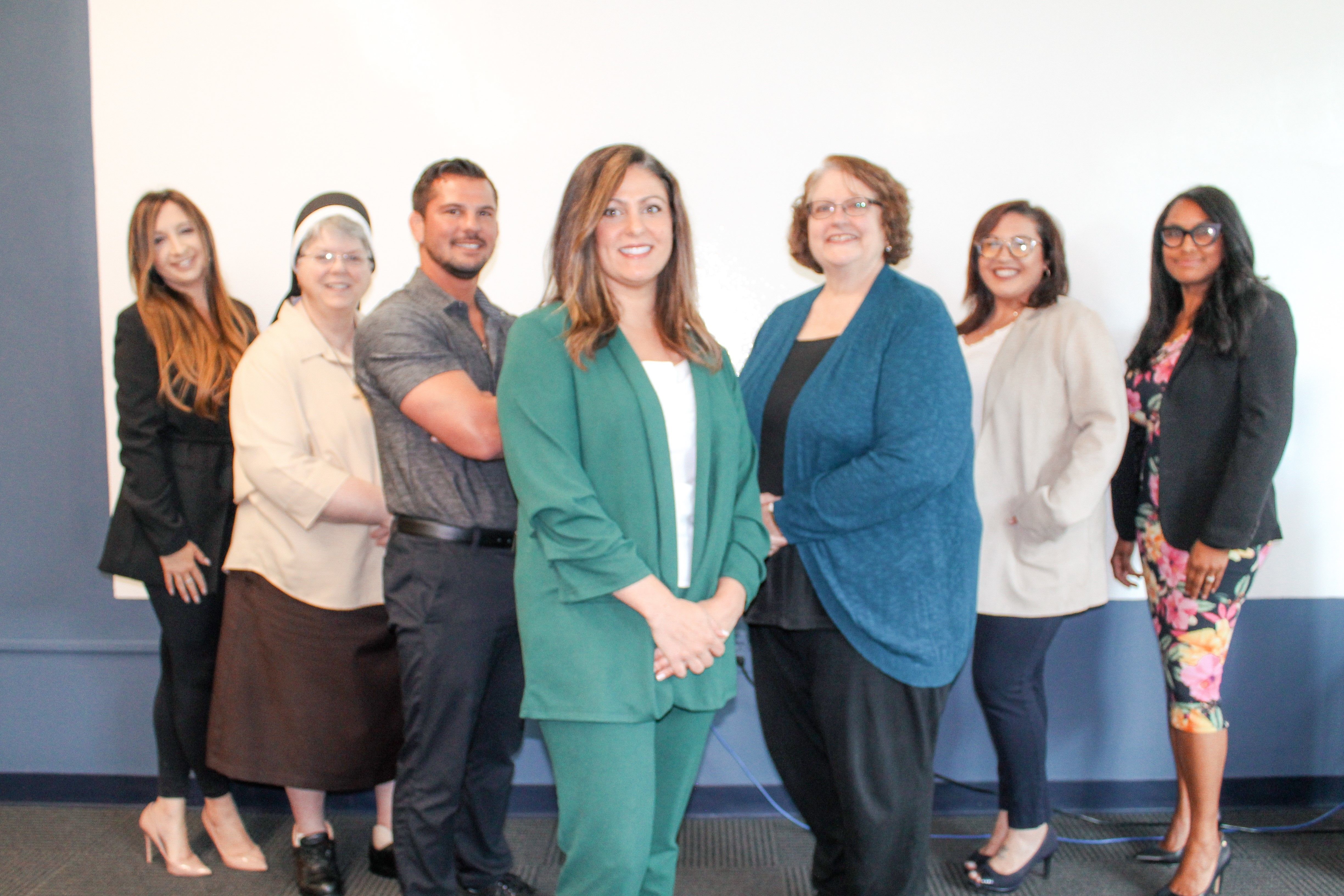 On July 1, 2021, Immaculate Conception High School (ICHS), a Felician sponsored ministry in Lodi, New Jersey, officially welcomed Jessica Cutrona as the new head of school. She replaced Joseph Azzolino, who departed from the school after more than 25 years of faithful service.
Cutrona, who holds a bachelor's degree in English language and literature from William Paterson University of New Jersey and a master's degree in educational leadership and supervision from Felician University in Lodi, New Jersey, has been a member of the ICHS faculty for more than 14 years. She began her career as an English and communications teacher and gradually took on roles of increasing responsibility as department head, student council advisor, school safety coordinator and, for the past two years, dean of student life and associate head of school.
It's clear that in that time, Cutrona has grown to love the unique culture of this all-girl school that was founded by the Felician Sisters in 1915. "The students make the place feel like home," she said. "There is a sisterhood here. We have a saying that girls compete with each other, but women empower each other."
As she takes on her new role as head of school, Cutrona is cognizant of the great impact her predecessor, Joseph Azzolino, had as he led the school, built relationships and assembled the administrative team that she has come to rely upon. "His presence alone left me with big shoes to fill," she said.
Cutrona, however, is ready to make her own mark on the ICHS community. Her passion is ensuring the "mental health and social and emotional well being of the students and faculty." She has been working with the students and guidance counselors to build two "Zen Dens" and a student wellness room equipped with yoga mats, bean bag chairs, couches with chargers, a water fountain and a water cooler. The faculty has also been given a wellness room as part of Cutrona's efforts "to make sure they don't forget to take care of themselves."
Empowerment and self-care certainly seem to be the themes at ICHS, and Cutrona is devoted to the continuation of that legacy. "It's my responsibility and my team's responsibility to ensure that the mission to empower young women continues and the Felician core values are felt and lived by everyone here."
"It's my goal," she adds, "for the students' voices to be heard and their ideas come to life – and that's what I will work toward."
Immaculate Conception High School is a ministry of the Felician Sisters of North America located in Lodi, New Jersey. To learn more, visit their website at www.ichslodi.org.