Justice & Peace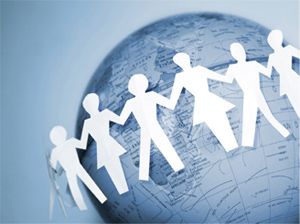 In the spirit of our beloved Foundress Blessed Mary Angela, we serve as instruments of justice and peace, working on behalf of all God's people who are victims of injustice and violence today. The work of justice and peace is integral to who we are and inherent in our charism, vision, and mission. We stand with and advocate for those without a voice in our society—the poor, the marginalized, the oppressed, and the vulnerable—to help restore the human dignity and rights of all God's people.
We invite you to learn about these issues and partner with us in taking action to promote justice and peace.
This month's focus is on the vulnerability of indigenous people to human trafficking.

Healthy soil is essential for providing nutrients in our food and as a carbon sink to combat climate change.

We face enormous challenges in preserving our earth for future generations. One of the challenges is to lessen the effects humans have on climate change. The temperature of the earth is rising because gas emissions, such as carbon and methane, are trapping heat in the atmosphere. 

SumOfUs is running a campaign asking WholeFoods to ban single use plastics in their stores.  

Today, billions of people are still living without safe water – their households, schools, workplaces, farms and factories struggling to survive and thrive.