Justice & Peace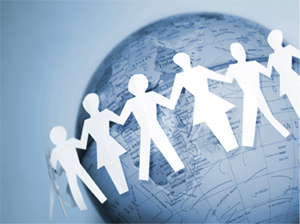 In the spirit of our beloved Foundress Blessed Mary Angela, we serve as instruments of justice and peace, working on behalf of all God's people who are victims of injustice and violence today. The work of justice and peace is integral to who we are and inherent in our charism, vision, and mission. We stand with and advocate for those without a voice in our society—the poor, the marginalized, the oppressed, and the vulnerable—to help restore the human dignity and rights of all God's people.
We invite you to learn about these issues and partner with us in taking action to promote justice and peace.
The Felician Sisters of North America co-sponsor Stop Trafficking!, an anti-human trafficking newsletter. The June 2019 Issue focuses on survivor stories.

SumOfUs is running a campaign asking WholeFoods to ban single use plastics in their stores.  

Today, billions of people are still living without safe water – their households, schools, workplaces, farms and factories struggling to survive and thrive.

Catholic Community Services of Southern Arizona serves families released by Immigration and Customs Enforcement, joining family members already in the U.S., and awaiting an immigration hearing...

Republicans and Democrats in Congress have worked together to direct critical foreign aid funding to end slavery...