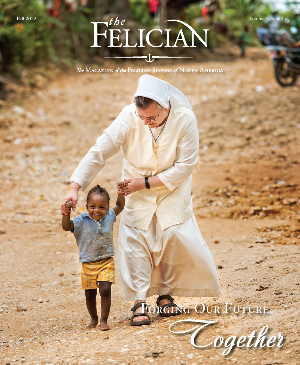 The Fall 2019 issue of The Felician hit mailboxes in November. 
What's inside?
Caring for Creation: Nationwide Solar Energy Project Complete
Serving on the Frontiers of Need: The Felician Mission in Haiti
Inspiring Young Leaders to "Be the Change": The 2019 Seeds of Hope Felician Youth Leadership Conference
Lay Partners Have a Heart for the Mission
Click here to read the magazine online or send us an email at feliciansisters@feliciansisters.org to request a copy.
Make sure you don't miss the next issue. Click here to join our mailing list.
Click here to read back issues of The Felician online.