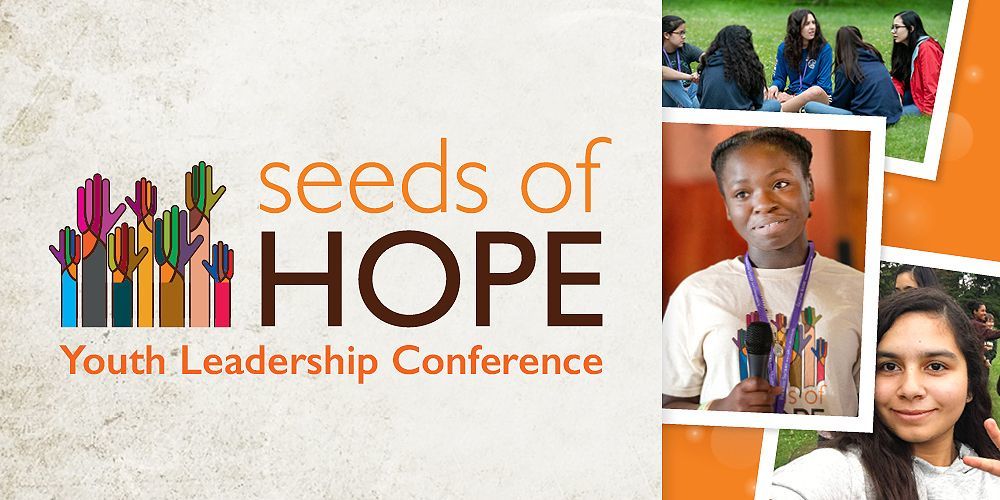 The Seeds of Hope Youth Leadership Conference scheduled for July 2021 has been postponed. Rather than hold an abbreviated version of the conference online, we will be returning to the original format that places participants in a retreat setting and allows for personal interaction and accompaniment, sacramental experiences and time to reflect in the peace and quiet of nature.
With the challenges of the past year, we believe it is more important than ever to provide young women with an immersive, in-person experience where they can make personal connections with their peers and successful professional women who can offer them guidance and support.
If you have any further questions, please contact Caroline at cstanfill@feliciansisters.org or 724-650-7936.
Seeds of Hope Felician Youth Leadership Conference Mission Statement
Empowering young women to be values-based servant leaders by providing them with the experiences, tools, resources, confidence and support they need to make a difference in the world TODAY.
What is Seeds of Hope?
Seeds of Hope is a leadership conference that brings together high school students, peer leaders and adult mentors to give young women an opportunity to explore and enhance their talents, goals and capacity for leadership.
The conference will include:
Dynamic guest speakers
Prayer experiences
Networking with peers and adults from across the U.S., Canada and Mexico
The creation of a service project to implement in your own community
In addition to the virtual event, all participants will be matched with a successful professional woman, who will act as a mentor for one year. Mentors will:
Serve as a positive role model.
Build self-esteem and motivation.
Help set goals and encourage mentees as they work toward accomplishing them.