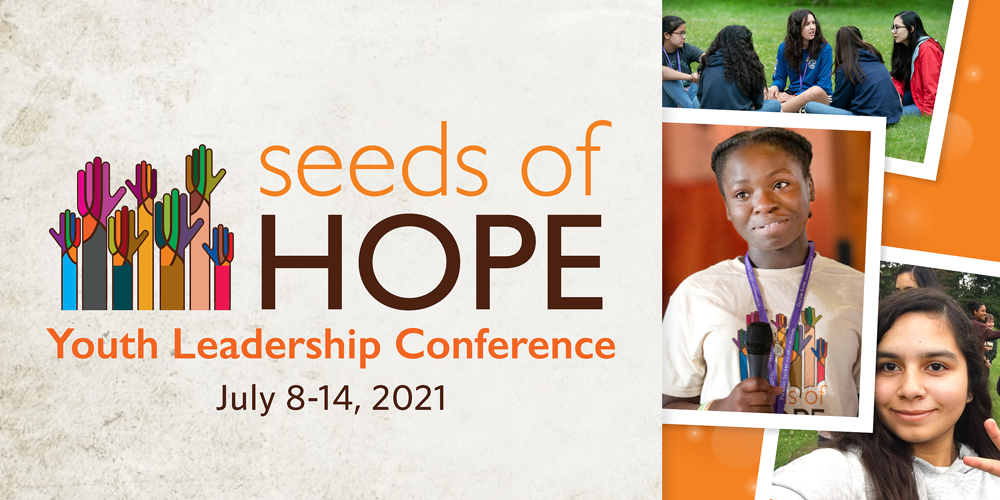 Seeds of Hope is now accepting applications for 2021 participants, peer leaders, peer leaders in training and successful professional women to serve as mentors. For more information about serving in any of these roles, please click on the corresponding box to the right. Applications for participants must be received by May 1, 2021.
Seeds of Hope Felician Youth Leadership Conference Mission Statement
Empowering young women to be values-based servant leaders by providing them with the experiences, tools, resources, confidence and support they need to make a difference in the world TODAY.
What is Seeds of Hope?
Seeds of Hope is a week-long leadership conference that brings together high school students, peer leaders and adult mentors to give young women an opportunity to explore and enhance their talents, goals and capacity for leadership.
The conference is held at the Maryville Retreat Center in Holly, Michigan, and includes:
Hands-on leadership workshops
Dynamic guest speakers
A day of service in nearby Detroit
Fun and recreation, including activities on the lake
Prayer experiences, including daily Mass, Eucharistic Adoration and Confession
Networking with peers and adults from across the U.S., Canada and Mexico
The creation of a service project to implement in your own community
In addition to the week-long experience, all participants are matched with a successful professional woman, who will act as a mentor for one year. Mentors will contact mentees monthly and will:
Serve as a positive role model.
Build self-esteem and motivation.
Help set goals and encourage mentees as they work toward accomplishing them.