Become a Felician Associate
The vowed religious life is not the only choice for those who would walk in the footsteps of Blessed Mary Angela. Felician Associates are lay men and women who support and promote the mission of the Felician Sisters with compassion and mercy as they cooperate with Christ in the spiritual renewal of the world.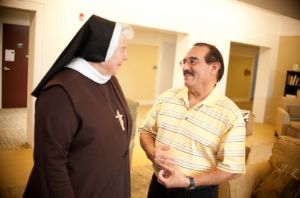 Who can become a Felician Associate?
Felician Associates are individuals from a variety of backgrounds, occupations, and life experiences. They are men and women eighteen years of age or older, single and married, widowed and divorced, mothers and fathers, college students, young professionals, and retirees who are united in their desire to embrace the Felician charism and mission. Associates maintain their choice of work and life situations and are financially independent.
What does being an Associate include?
Being a Felician Associate includes:
Praying together with and for the Church
Being companions to one another on the journey of faith
Opportunities for personal growth through retreat days, workshops and publications
Opportunities for voluntary ministry in the spirit of Blessed Mary Angela
Participation in community celebrations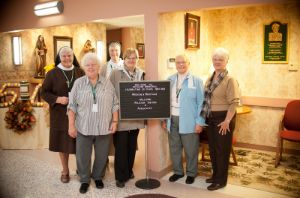 How do I become a Felician Associate?
The path of association involves the following steps:
A period of inquiry and discernment, including participation in an information session with the director of associates or area coordinator
Formal application
Reception as an associate candidate
A period of initial formation
Acceptance as an associate and the signing of a covenant statement
Ongoing association and formation
Annual renewal of commitment
Learn More
If you would like to learn more about the Felician Sisters and the Felician Associates in your area or how to begin the inquiry and discernment process, please contact the area coordinator nearest you.