Further Reading About Our Foundress
If you would like to learn more about Felician Foundress Blessed Mary Angela Truszkowska, we invite you to read the following: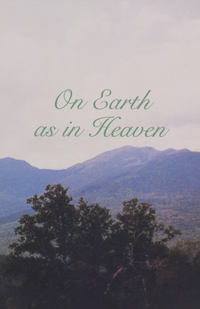 On Earth as in Heaven
Everyone has a life story; that wondrous place where chronological time and personal history encounter vision, hope, disappointment, heartache, faith, trust, and countless other spectacular moments that make living miraculous. On Earth as in Heaven is the life story of one woman, Blessed Mary Angela Truszkowska, who with courage and faith walked beside the people of nineteenth-century Poland and bestowed a legacy of innate graciousness, humble strength, and boundless compassion that spanned class distinctions, rigid systems, and time itself.
Journeying with Blessed Mary Angela
This newsletter is published twice a year and offers glimpses into the life of our foundress, guided reflections and prayers.