Contemplative-Active Community Life
Living in community is central to the Felician way of life. We live in convents, sharing in the lives of our Felician Sisters. Our common life is the outward manifestation of our shared purpose, mission and spirit, and is strengthened by our shared prayer and liturgical life.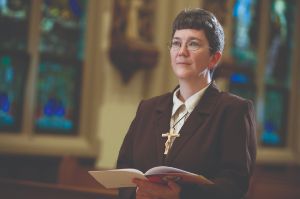 We are a contemplative-active community of women religious. Inspired by the lives of Saint Francis of Assisi, Saint Clare, Saint Felix of Cantalice and Blessed Mary Angela, our contemplative life in prayer nurtures and sustains our active life in ministry to others.
At the time Blessed Mary Angela founded our congregation, communities of religious women were largely cloistered. Blessed Mary Angela herself considered joining a cloistered community. However, God called her to go out and serve people in need, those society had forgotten. She nurtured this life of service through a contemplative life of prayer, and this is the model that we follow as Felician Sisters.