Peer Leader Application Instructions
In order to be considered for acceptance as a peer leader for the 2021 Seeds of Hope Felician Youth Leadership Experience, you must complete all steps in the application process as outlined below and submit all required documents no later than January 4, 2021.
Please note that the application for a peer leader in training is different. Click here for instructions and the online application form.
Before beginning to fill out the application, please make sure you have all the information and items you will need to complete it. You will not be able to save your progress and return later to complete the application. 
To complete the online application form, you will need:
References
You will need to provide a name, job title, email address and phone number for two (2) people we may contact as references. The first should be your campus minister, a faculty member or a member of the college/university administration. The second must be someone outside of your family, such as your parish priest or another adult who can attest to your qualifications as a mentor for Seeds of Hope.
Resume
You will be asked to upload a current resume that includes a list of extracurricular activities in which you have been involved in the past and those that you are currently involved in — both within your school as well as within your parish or community. Identify your role in each and list any specific leadership roles you have had.
Letter of Interest
You will be asked to upload a letter of interest to the Seeds of Hope Committee in which you introduce yourself and explain why you wish to be a peer leader for Seeds of Hope and what you hope to gain from this experience. Be as specific as possible. Letters are to be two pages maximum, typed, double-spaced. Your name should appear at the top of each page.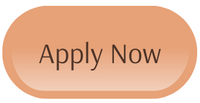 ALL application materials must be received by January 4, 2021, in order for you to be considered for acceptance as a peer leader for the 2021 Seeds of Hope program.
---
If you do not wish to apply online, you can click here to print out a hardcopy of the peer leader application. You can scan the completed application and email it and all accompanying documents (resume, letter of interest) to cstanfill@feliciansisters.org or mail the application items to:

Seeds of Hope Youth Leadership Conference
871 Mercer Road
Beaver Falls, PA 15010