Prison & Detention Center Ministry
We minister to the imprisoned in correctional facilities and those being held in detention centers across North America, bringing them spiritual solace and opportunities to practice their faith and receive religious education.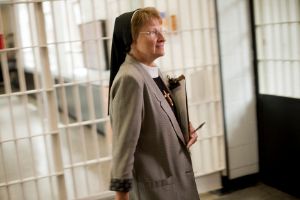 In Attica prison in New York, a Felician Sister serves as part of a multi-faith chaplaincy team that has developed an array of programs and services for Catholic inmates, including religious education classes; spirituality, scripture, meditation, and grief support classes; and Advent and Lenten retreats. She also offers the RCIA (Rite of Christian Initiation of Adults) program to inmates who wish to enter the Catholic Church.
Through The Promise Outreach in Spotswood, New Jersey, we minister to at-risk youth, including those in detention centers, visiting with them, accompanying them to court, and providing spiritual support.
We also minster to and advocate for the rights of immigrants in detention centers, including the Elizabeth Detention Center in New Jersey.