Enrichment & Outreach Programs
In addition to the ministries below, we sponsor outreach programs meant to enrich the spiritual lives of men, women and children across the country.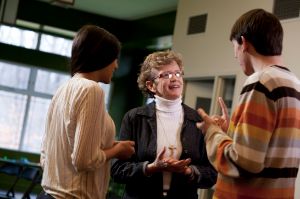 Jericho House – Ontario, Canada
Jericho House is an ecumenical, interfaith center offering programs through which young people can develop leadership skills, a heightened sense of their own spirituality, and a greater understanding of social and ecological justice.
Maryville Retreat Center – Holly, Michigan
In addition to being enjoyed by the Felician Sisters, the Maryville Retreat Center also hosts a variety of organizations and individuals for events such as retreats, conferences, and workshops.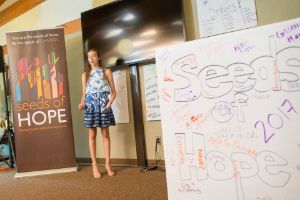 Seeds of Hope: Felician Youth Leadership Experience
Each summer, we sponsor Seeds of Hope, a youth leadership experience offered to female students grades 9 through 12. The week-long experience is held at the Maryville Retreat Center in Holly, Michigan. Visit our Seeds of Hope site or contact SeedsOfHope@FelicianSisters.org.