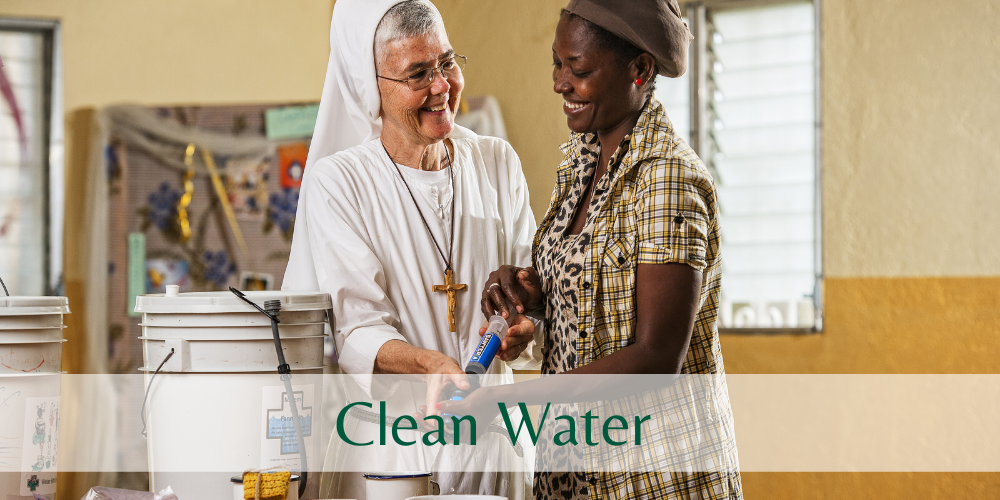 When we arrived in Haiti, we saw that in addition to sufficient food, clean water was a great need. Many villages did not have sanitation systems, and Jacmel was no different. Water sources were contaminated with human waste, which led to waterborne diseases - the leading cause of infant mortality and illness in the children of Haiti. But God helped us to create a plan.
Each woman in the clean water program receives a filter and a bucket to clean water for their home. To help spread the word and to pay it forward, they are each required to provide water for three other families in addition to her own. More and more people in our area now have access to clean water.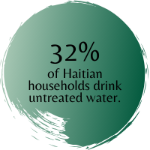 Word has spread and we just received an invitation asking us to prepare a group of women in another part of Haiti for a parish that wants to purchase the filters and buckets. The clean water program is empowering for these selected women, and life-giving and life-changing for their families and neighbors. We thank all of our benefactors who make possible this project of giving clean drinking water to the poor in our midst.