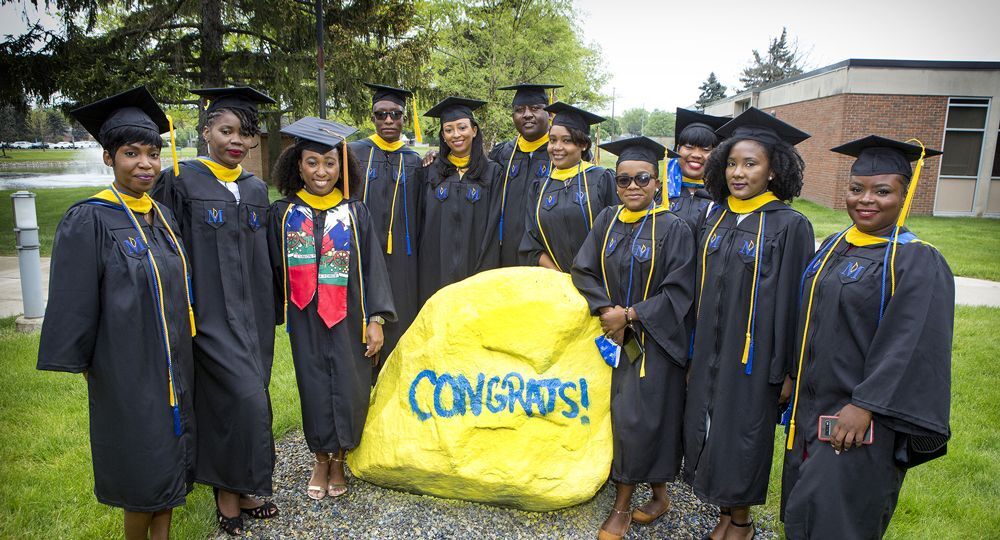 EDUCATION
Less than 2% of children in Haiti complete secondary school.
The Haitian Education Leadership Program (H.E.L.P.) offers hard-working Haitians a Bachelor's degree and path to become leaders in their country. While the state of Haiti is dire due to political corruption, violence, ongoing earthquakes and severe storms, and a ruined economy, the Felician Sisters had foresight into providing qualified leadership to help rebuild the country.
In 2012, they launched H.E.L.P., a three-year online bachelor's degree program in Business Administration through Madonna University — the only of its kind in Haiti. Haitian students pay $500 per semester and the balance of tuition is covered by donors and with support from the university and Felician Sisters.