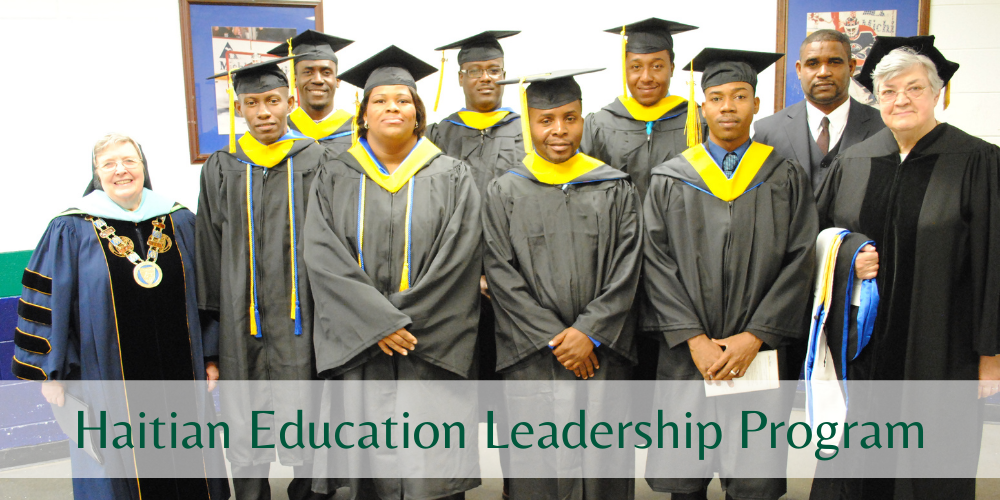 Madonna University's Haitian Education Leadership Program
When the 2010 earthquake devastated Haiti, former Madonna University President Sister Rose Marie Kujawa gathered a group of Felician Sisters to visit Haiti to assess the needs of the people. She knew immediately that more than temporary relief was needed. In August 2011, the Madonna Business School launched the Haitian Education Leadership Program, a three-year online bachelor's degree program in Business Administration, with the goal of creating Haitian leaders who will ultimately improve their country.

With average Haitian salaries ranging from $300 - $600 per year, Madonna University and the Felician Sisters of North America committed to making the program accessible. Tuition is $200 per semester, but costs remain the same in the U.S. — nearly $28,000 per student.

The program continues to evolve to meet the needs of Haitian students. English as a second language, leadership training, and a community volunteer project in their local communities have recently been added. The result is an ever-growing list of Madonna alumni located in Haiti who are rebuilding their country. For example, Madonna alumna and Fullbright Scholar Bethanie Saint Louis (2014) is currently a Human Resource Officer for Catholic Relief Services in Port Au Prince.

This fall marks the tenth cohort of the program that has graduated 62 students.
If you would like to make a gift in support of the Haitian Education Leadership Program, click here. If you would like more information about how to support this program or any of the programs at Felician Mission: Haiti, please contact Marcia Wallander, Director of Development, at mwallander@feliciansisters.org or 724-944-9814.