Felician Mission: Haiti Pay It Forward Program
Thank you for considering a gift in support of the Felician Mission: Haiti Pay It Forward Program! In Haiti, there is no public education system. Students must pay tuition and have shoes, a uniform, school supplies, and books to attend. When most families live on less than $2 per day, survival, not education, becomes the priority.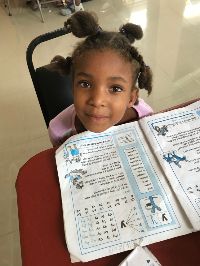 Your one-time gift can provide a child with the items they need to attend school:
$20 can buy a pair of school shoes.

$60 can provide a backpack and school books.

$100 can give a child a uniform, underwear and socks.
A monthly gift can go even further and provide a child with a scholarship, including tuition, clothing, and supplies needed to attend school for one year.
For more information, please contact Chief Mission Advancement Officer Marcia Wallander at mwallander@feliciansisters.org or 724-944-9814.