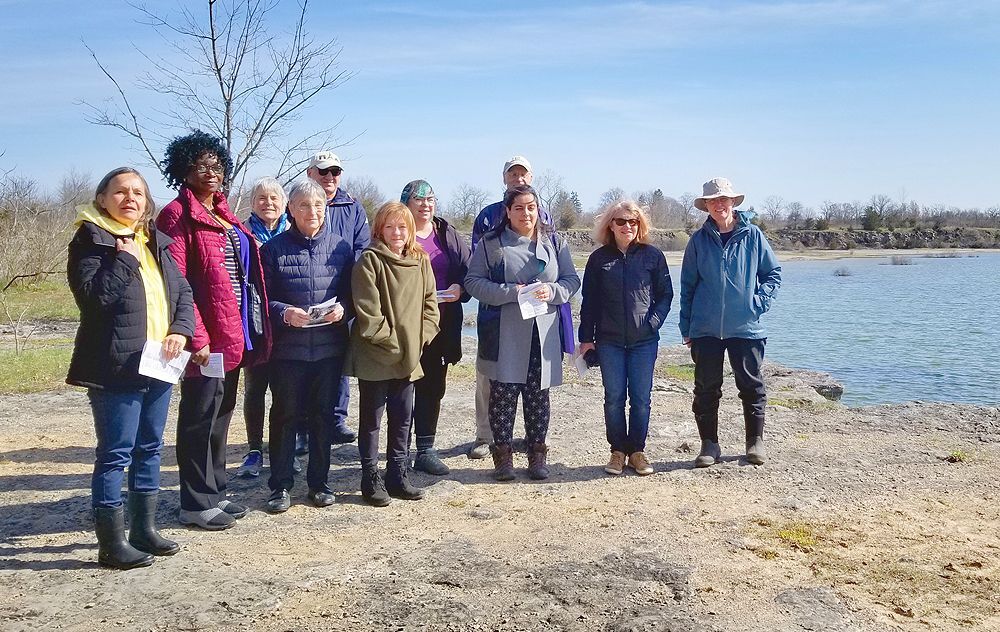 The Laudato Si' message of "care for our earth" is a perfect fit for Jericho House, a multi-faith educational center in Wainfleet, Ontario focusing on justice and spirituality around ecology issues. Located 25 miles west of Buffalo, Jericho House is a joint mission of the Felician Sisters of North America and the Edmund Rice Christian Brothers.
Jericho House hosted a Laudato Si' Retreat in May themed "Cry of the Earth" after the first of the encyclical letter's goals and offered a time for kindred spirits to explore how to befriend the ecological crisis and its challenges. Facilitated by Jericho House's Brother Bill Carrothers, Sr. Mary Jacqueline Keefe, and featuring Faith & the Common Good Coordinator Agnes Richard, the retreat welcomed participants from different parts of Ontario and sectors of ministry. Faith & the Common Good is a national, interfaith charitable network dedicated to assisting and inspiring religious congregations and spiritual groups of all backgrounds to take collective action in creating more sustainable communities.
Participants were associated with organizations seeking to influence government and the general public to bring about systemic change. The retreat included opportunities for them to share information, develop skills, and form strategies for effective public policy advocacy. Many challenging topics were addressed, from indigenous issues, loss of diversity, and renewable energy, to fossil fuel reduction, regenerative agriculture, and protection of waterways and oceans. 
Jericho House's natural setting enabled guests to walk, contemplate, and experience the thousands of plant and animal species that make their home in the forest surrounding the property. At the conclusion of the retreat, one participant called Jericho's House "an oasis of peace."