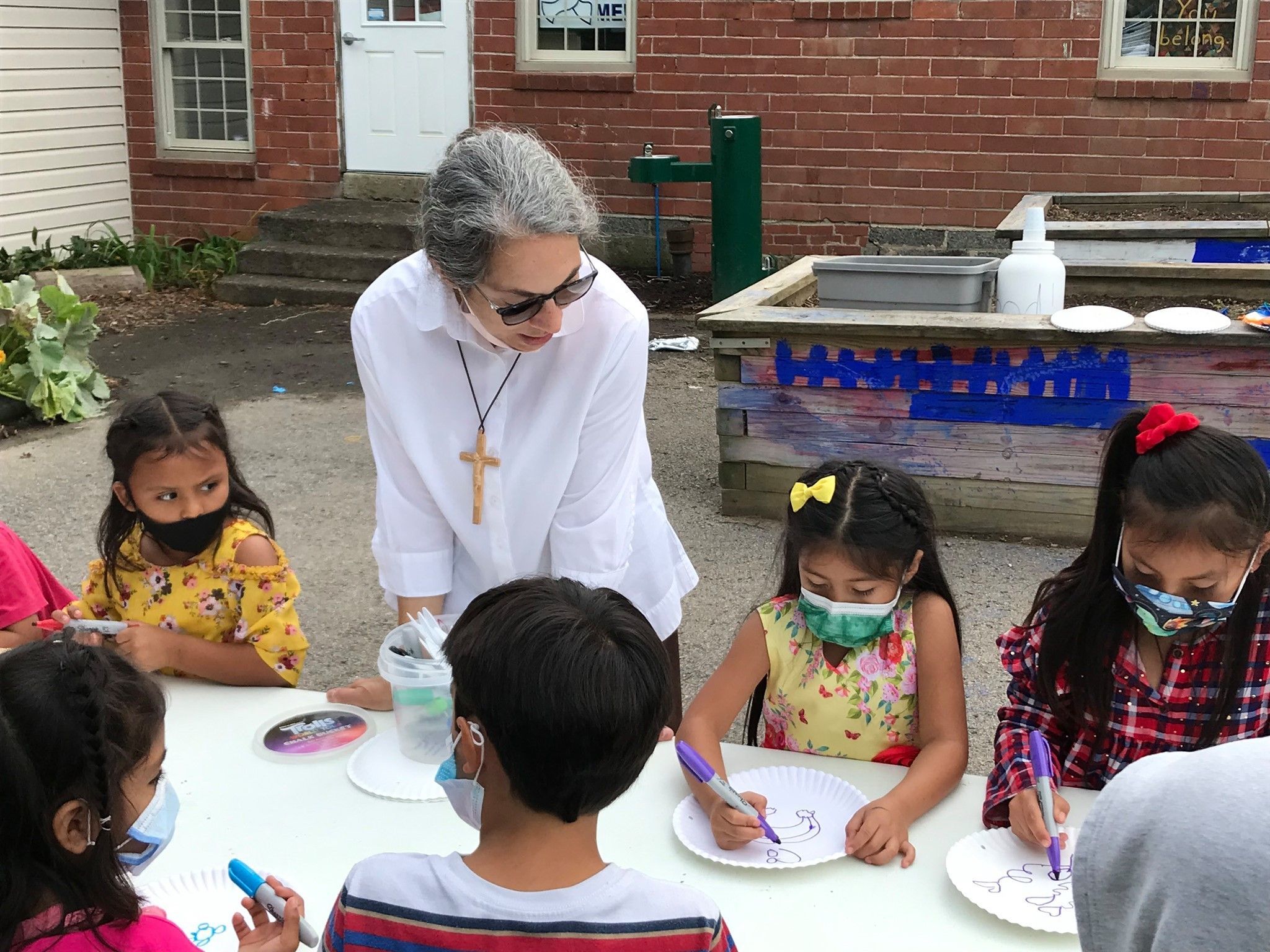 Ancestry.com and 23andMe have made billions of dollars by cashing in on the human desire to know where we come from. We take pride in our relative's accomplishments as if they were our own and we often try to emulate them — to make them proud.
The heritage of the Felician Sisters goes back to 1855, when Blessed Mary Angela founded the congregation in Warsaw. But it goes back even further — to the 12th century, when St. Francis of Assisi was discovering and living what would become the Franciscan spirituality that guides the communal and ministerial lives of the Felician Sisters. It goes back to St. Clare and St. Felix of Cantalice, to the brave sisters who served in war-torn Poland, to the pioneer sisters who left home to minister in North America, and to all of the forward-thinking sisters who founded hospitals, orphanages, hospices, missions, homeless shelters and more in the last 147 years.
Every year, the Felician Sisters and their ministries acknowledge their rich legacy of compassionate service during Mission and Heritage Week — from October 4, the feast of St. Francis of Assisi, to October 10, the feast of Felician Foundress Blessed Mary Angela Truszkowska. 
This year, Angela Hospice in Livonia, MI, and Felician University in Lodi, NJ, honored St. Francis of Assisi, patron of ecology, by hosting blessings of the animals. St. Felix Centre, a homeless shelter in Toronto, held a free-care veterinary clinic for the pets of their guests, and at St. Anne Home in Greensburg, PA, residents had the opportunity to "adopt" a stuffed animal - who also got a special blessing.
Sr. Victoria Richardson brought history to life at the Felician Children's Center in Jackson, MI, when she made an appearance dressed as a sister from the St. Joseph Home for Boys, the first ministry of the Felician Sisters in Jackson. Sr. Judith Marie Blizzard led the way at Mooncrest Neighborhood Programs near Pittsburgh, PA, leading the children in the after-school program in songs about St. Francis and helping with crafts like outdoor art made with peanut butter and birdseed. 
Villa Maria College in Buffalo, NY, and Madonna University in Livonia, MI, both held days of service during Mission and Heritage Week. This year, Madonna students joined efforts with Cross Catholic Outreach to prepare 40,000 meals bound for Guatemala, and Villa students volunteered in multiple nonprofit organizations in the area. In all, 130 members of the Villa community completed 330 hours of volunteer work in just one day.
Immaculate Conception High School (ICHS) in Lodi, NJ, and Our Lady of the Sacred Heart High School (OLSH) in Coraopolis, PA, also gave students opportunities to serve their communities and live out the Felician core values. In addition to a campus cleanup and collection for the food pantry that operates on the school's campus, OLSH students visited the Felician cemetery on the grounds and prayed the rosary in recognition of the significant contributions of the sisters.
At St. Ignatius Nursing and Rehab Center in Philadelphia, PA, staff and residents shared their personal stories of connection with the Felician Sisters and reflected on the Franciscan spirituality that permeates every aspect of their ministry. Administrator Susan McCrary summed up the week, saying, "We have so much to be proud of and thankful for here at St. Ignatius. Our past is rich with the tradition of caring for those most in need in the spirit of St. Francis, St. Clare, St. Felix and of course, Blessed Angela."