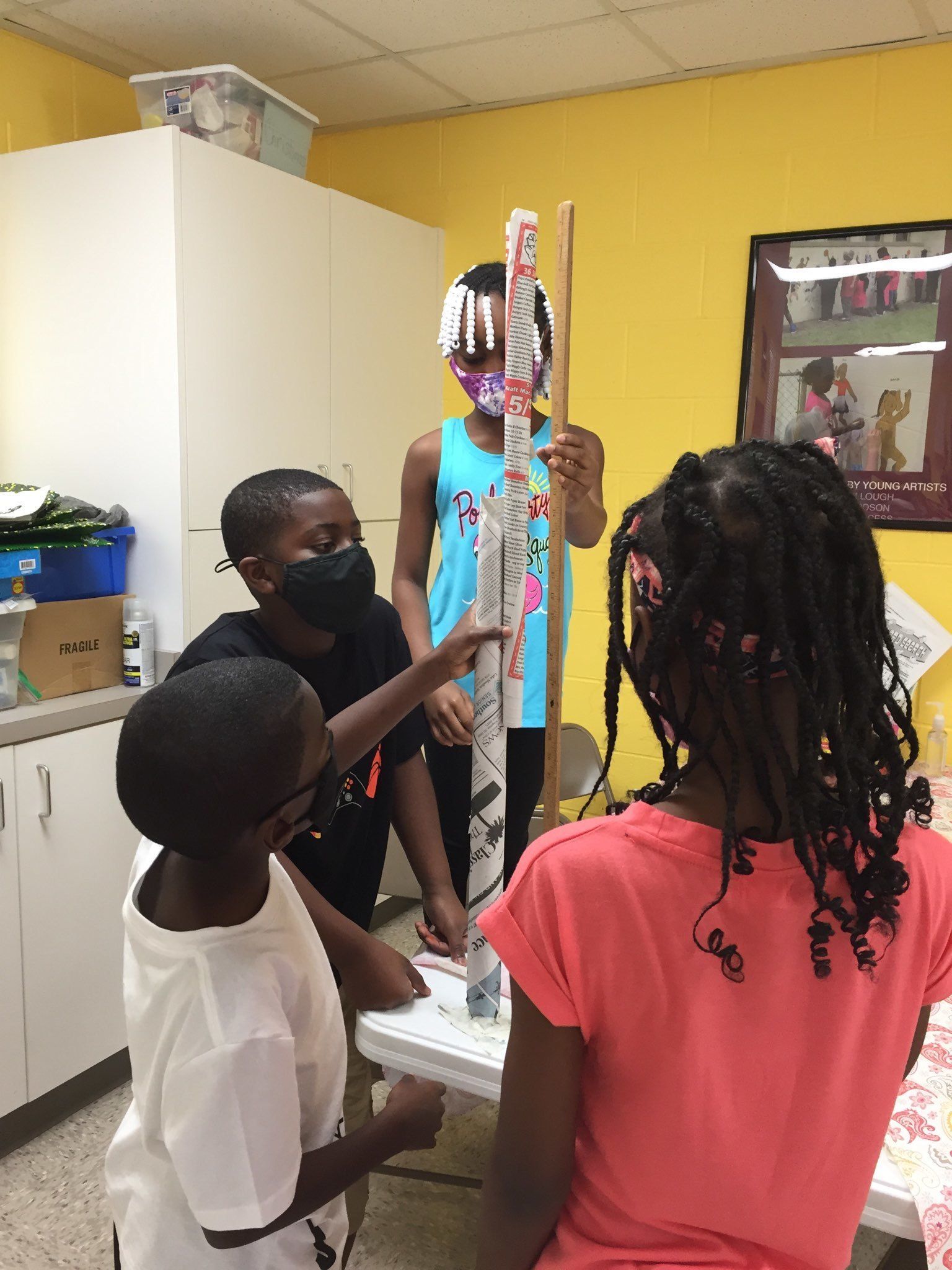 Summer vacation is a welcome time for children but sometimes a stressful time for parents who find themselves scrambling to arrange childcare and activities. After a year of remote learning and missing friends, the Felician Center in Kingstree, South Carolina, is working hard to give the children of the community opportunities for learning, play and fun.
Grant money from the Felician Services St. Francis Fund has funded a Beyond the Classroom learning series throughout the year that was extended through the summer. Olio Studios introduced the children to art techniques, including ceramics; they learned how to make corn dogs, muffins and zucchini bread at the annual cooking camp; and in science camp, they learned about recycling by making seed paper and making usable solar ovens to make s'mores. "The kids are having more fun this summer than ever," said Felician Center Director Sr. Mary Susanne Dziedzic.
In addition to the camps offered on site, the Felician Center sponsored ten children to attend the Moore Farms and Botanical Garden camps in Lake City, South Carolina, where they explored gardening and culinary skills.
The Center also received grant money the Duke Energy Fund, as they have for more than five years, to help fund reading and math camps throughout the summer. This year, the support was even more essential as the local school district oscillated between in-person and remote learning, causing the "lack of a stable educational system that necessitated extra remedial support," according to Sr. Susanne.
As always, the Center is hosting the government-funded summer lunch program to make sure kids have access to meals, but the sisters also send each family home with a bag of groceries each week.
Whether they are learning or playing – or both – the children of Kingstree know that they are welcome and valued at the Felician Center, and the sisters feel blessed to be able to provide their support and their presence to their neighbors.
The Felician Center is a ministry of the Felician Sisters of North America located in Kingstree, South Caroline. To learn more, visit their website at www.feliciancentersc.org.