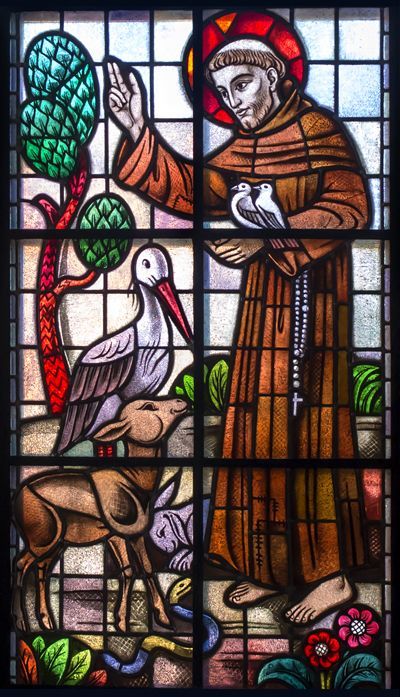 St. Francis believed that we are in relationship to all things and that every part of creation exists to give praise to God. In his Canticle of the Creatures we hear, "Praise be to you, my Lord, through our Sister, Mother Earth, who sustains and governs us, and who produces various fruits with colored flowers and herbs."
Pope Francis, in his encyclical, On Care for Our Common Home, states, "Our common home is like a sister with whom we share our life and a beautiful mother who opens her arms to embrace us."
If we love something, we are less likely to harm it. Take the time to learn to love the natural world that we are in relationship with by spending time with it.
Everything on earth is connected. Here is a short video, from the World Wildlife Fund, that demonstrates how all is related: https://youtu.be/9H01rlQ0Aus
Challenge: Spend some time in nature resting or walking. Quiet yourself, breathe deeply, and leave the earbuds at home. Use your senses to notice all that is around you; watch, listen, smell, carefully touch. Give thanks to God for the beauty and intricacy that is around you. Consider how your actions have helped or if they have hurt.
You may find that resting in nature will help reduce stress and make you smile. Share that love with family, friends, and neighbors.