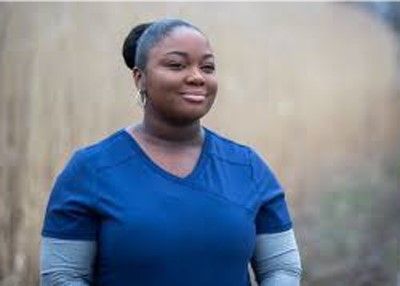 On Tuesday, January 19, the country was introduced to Lori Marie Key as she sang "Amazing Grace" during the Memorial Service in honor of COVID-19 victims at the Lincoln Memorial on the day of Joe Biden's inauguration. As her voice rang out in D.C., the Felician Sisters in Livonia, MI, realized that her voice also likely comforted their Sisters who died of COVID-19.
Lori is a nurse at St. Mary Mercy Hospital in Livonia, MI, which was founded by the Felician Sisters. When COVID-19 hit the Felician Sisters' convent in Livonia this spring, many were treated at St. Mary Mercy, which sits on the same campus.
Sr. Mary Andrew Budinski, local minister at Presentation of the Blessed Virgin Mary Convent, said, "When Lori was singing, I became aware of an amazing grace. Surely, the strains of her music had to reach the ears of our dying sisters to comfort them. And gratitude welled up within me."
When Lori returned to her regular midnight shift at the hospital, the Felician Sisters decided to congratulate her and to offer their belated gratitude. Sr Roseanne Marie Glaza, Sr. Nancy Marie Jamroz, and Sr. Andrew visited her and brought homemade cookies, flowers, and a card created by Sr. Joyce Marie Van de Vyver.
Sr. Andrew said, "She was a delight. A person of simplicity, humility, and compassion. If we hadn't seen Lori on national TV, we would never have known what she did for our sisters."
To watch the video of nurse Lori Marie Key singing "Amazing Grace" at the Biden and Harris Remembrance Ceremony, click here.