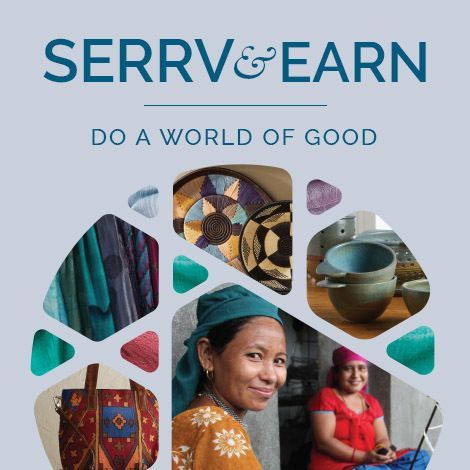 Our Lady of the Sacred Heart High School (OLSH) is holding a fair trade sale in support of Felician Mission: Haiti. Through December 31, a portion of all sales made through OLSH's link on Serv International (www.serrv.org/?a=OLSHfairtrade) will benefit the mission.
Dedicated to fighting poverty through fair trade since 1949, Serrv International works with nearly 8,000 artisans and farmers in 24 countries to bring you the world's most beautiful handcrafts. Purchasing fair trade items supports fair wages, sustainable income, safe working conditions, education, and equality in third world countries. 
Our Lady of the Sacred Heart High School is a ministry of the Felician Sisters of North America located in Coraopolis, PA. To learn more, visit their website at www.olsh.org.