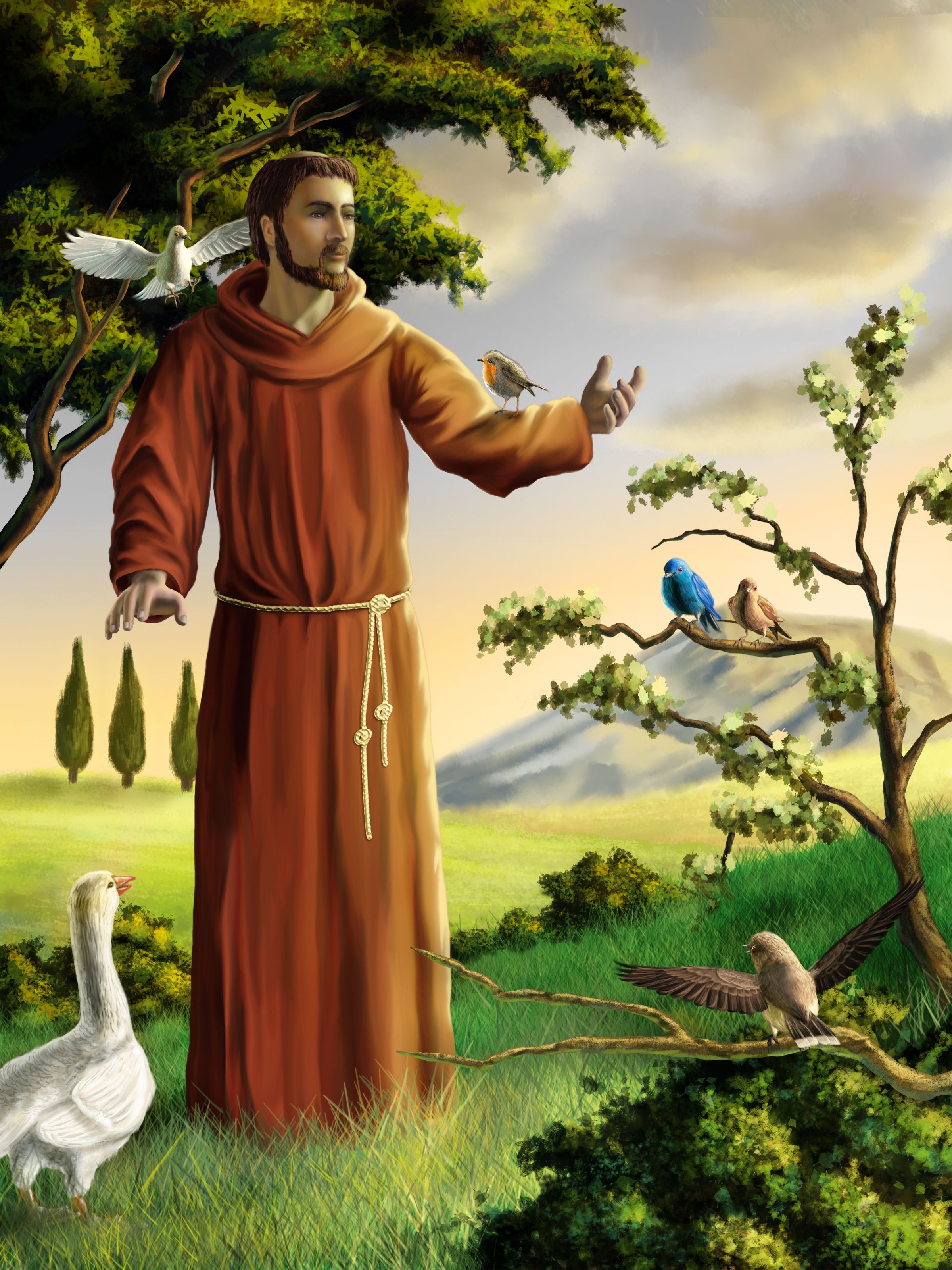 October 4 is the Feast of St. Francis of Assisi. In 1979, Saint Pope John Paul II declared St. Francis the patron saint of ecology. St. Francis believed that all things were created by God and therefore held a sacredness in their own right; that they existed to praise the Creator. He believed that we, humans, were to live in relationship with all things.
We can understand this call to relationship through St. Francis' Canticle of the Creatures where Francis refers to creation as Brother Sun, Sister Moon, Brother Wind, Sister Water, Brother Fire and Sister Mother Earth. Click here to read the Canticle.
Friar Murray Bodo talks about the Canticle and Francis' connection to the created world in a short video you can view here:  https://youtu.be/3igYvnW_szU.
In his encyclical, On Care for Our Common Home, Pope Francis states, "Saint Francis, faithful to Scripture, invites us to see nature as a magnificent book in which God speaks to us and grants us a glimpse of his infinite beauty and goodness" (Laudato Si 12).
Fr. Richard Rohr shares a reflection on St. Francis and his connection to ecology here: https://cac.org/pope-francis-and-st-francis-of-assisi-2020-05-18/.
Interested in learning more about St. Francis?  Read a short history here: https://sbfranciscans.org/who-are-we/our-history/our-founder/.