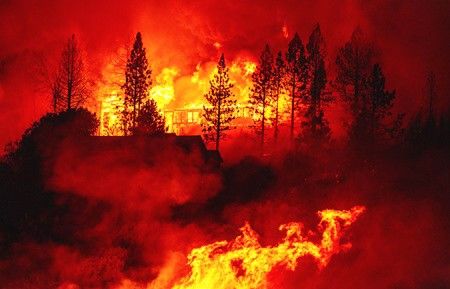 The sisters at St. Joseph the Worker Convent in Pomona, California, are caught between two wildfires. The El Dorado fire is 45 miles east of the city and is 66% contained; the Bobcat fire is 18 miles northwest of Pomona and is only 9% contained after 12 days.
Sr. Julianna Marie Francis Vagnozzi writes, "The fire is pushing away from Pomona, but the air quality is unhealthy for all due to the ash.  Please pray for the firefighters, those who are under evacuation orders, those suffering with lung issues, and for the homeless who have no safe place to go to escape the smoke."
St. Florian, protect us from all fires!