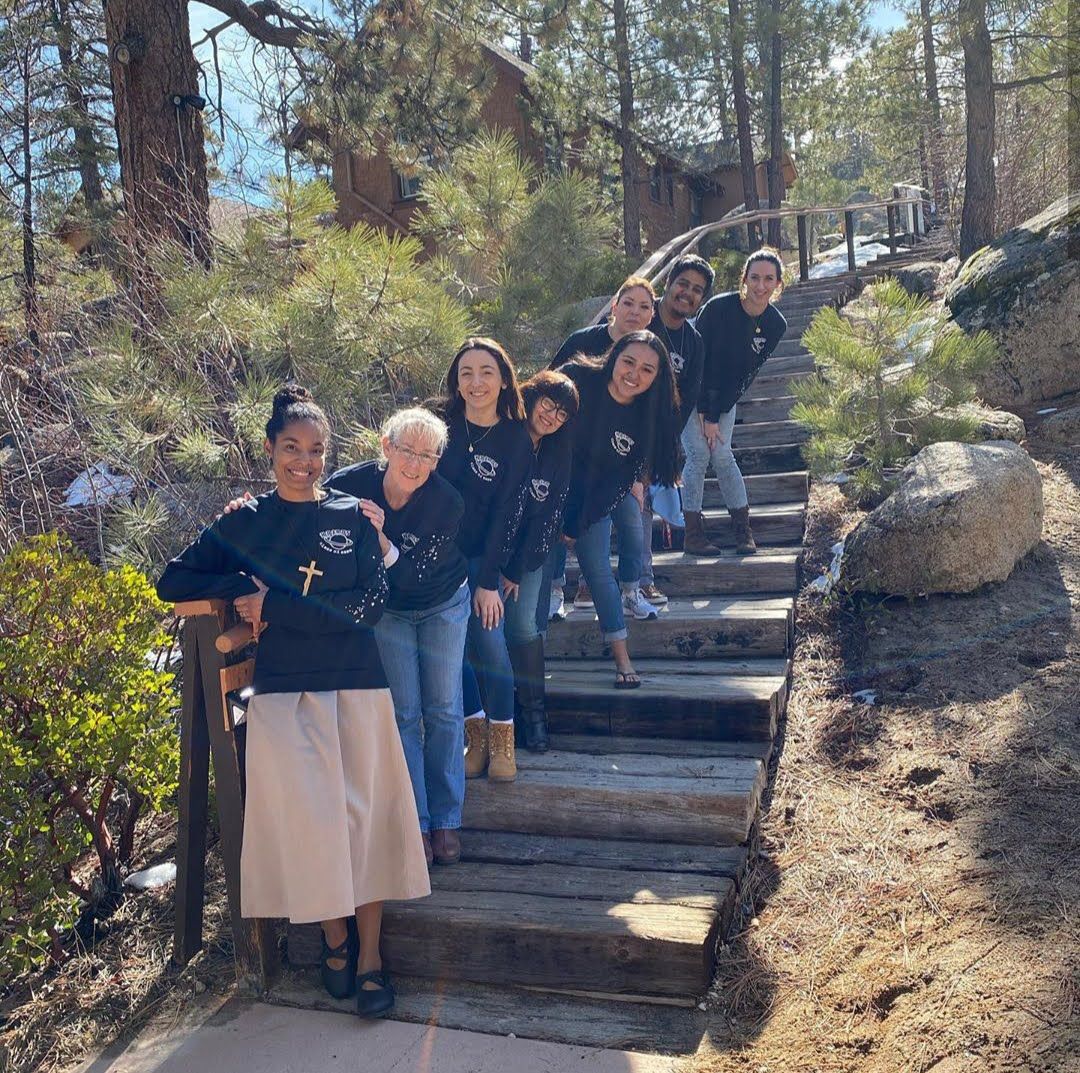 Sr. Desiré Anne-Marie Findlay recently attended her 7th Kairos retreat with the students of Pomona Catholic High School. She attended her first four retreats while teaching at Pomona Catholic. After moving to Coraopolis, Pennsylvania, almost three years ago, Sr. Desiré felt it was still important to return for the senior class retreat. "Even though I am no longer at Pomona Catholic, Kairos is something we all look forward to, and it wouldn't have felt right to not be there," said Sr. Desiré.

The retreat was held at the Sacred Heart Retreat Camp in the Big Bear Mountains in California. While much of the format of a Kairos retreat is meant to remain a secret, it is no secret that tears and laughter flow in abundance during the four days participants spend together. As students listen to the stories of their adult and peer leaders, they can't help but reflect and share deeply. All stories are different, but many students find themselves resonating with at least one other person's heartache.

Sr. Desiré gave the first talk entitled "Life Graph" which is meant to help retreatants take a more in-depth look at their lives. Without judgement, they are to think about the "highs" and "lows" they have experienced and examine where God was along the way.
Sr. Desiré spoke about events such as her birth, her parents' divorce and her time at Pomona Catholic. Through it all she emphasized God's presence, pointing out that even in the difficult times there was a lesson learned or some unique opportunity for growth.

Sr. Desiré said, "I would describe it as a time of healing. The students have discovered that their peers are hurting too, which means two very important things: first, they can be there for each other in new ways, and second, they are no longer alone in their own suffering."