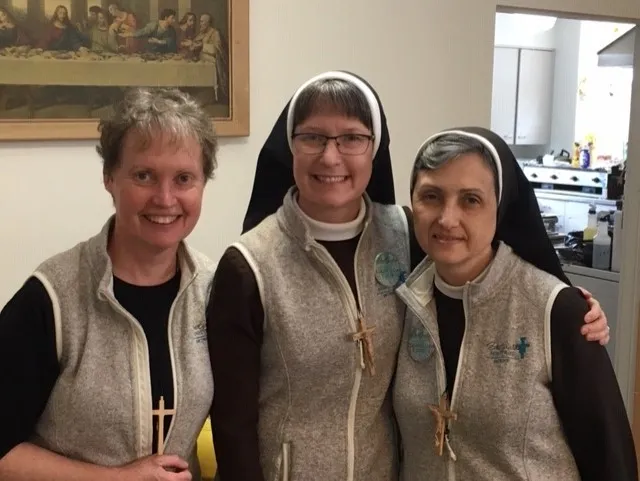 The Catholic Foundation of Michigan recently presented Sr. Shelley Marie Jeffrey and Sr. Felicity Marie Madigan with a grant in support of Deo Gratias, a new ministry in Detroit co-directed by the two Sisters. The grant was one of only 33 awarded to a pool of 90 applicants.
Deo Gratias Ministries is a new initiative with a mission to provide "unconditional hospitality to those in need . . . We attend to physical, social and spiritual needs by providing a safe place in disadvantaged neighborhoods where guests can gather for refreshments, social interaction, support and help. With those we serve, we strive to find solutions to problems, making communities safer and happier places to live in."
Srs. Felicity and Shelley have been working with St. Jude Parish in the Regent Park neighborhood of northeastern Detroit since 2018 as they develop their plans for a community garden and evangelization café. The parish council has been supportive of the Sisters and have found space on their property for both projects.
To learn more about Deo Gratias Ministries Detroit, visit their website at dgmdetroit.org.
Pictured above (left to right): Sr. Shelley Marie Jeffrey, Sr. Felicity Marie Madigan and Sr. Mary Francis Lewandowski