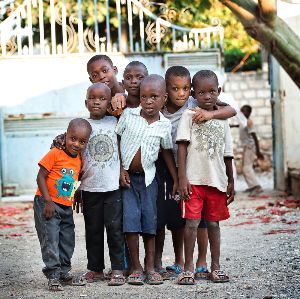 As the violence and unrest in Haiti show no sign of stopping, Srs. Marilyn, Inga, and Isjasza are begging for prayers. Protesters are calling for the removal of President Jovenel Moïse. They say the demonstrations will continue until he resigns or is removed, saying they are tired of corruption, ballooning inflation and a shortage of basic goods.
Port-au-Prince, the capital of Haiti, is at the center of the violence, but the impact is felt across the island nation. In Jacmel, where the Felician mission is located, angry protesters set fire to the courthouse. Roadblocks with burning tires, fuel shortages and paralyzed public transportation have made travel extremely dangerous or even impossible.
At least 17 people have been reported killed. Banks and businesses are closed. Two million children have been unable to go to school for over a month. People, especially those in rural areas, are unable to get medical help or necessities such as food and water.
Our Sisters are now in the U.S., so they are safe for the moment, but they are concerned for their people, especially those who depend on our mission in Jacmel. People who have so little are being deprived of the little they had.
Let us pray for all those who suffer because of this violence. Let us pray that the hearts of President Moïse and the leaders of the opposition will be opened so that they can work together toward peace. Our Lady of Perpetual Help, patroness of Haiti, intercede for your children in need.

Follow the Felician mission in Jacmel, Haiti, on their blog at www.feliciansistershaiti.com. To learn how you can help, contact Marcia Wallander at mwallander@feliciansisters.org.